37 With 37 plain and 68 striped colour schemes to choose from, Recacril brings style to your corporate, home and industrial projects. Generally used as awnings and umbrella fabrics, Recacril's yarns are made from Dolan brand fibres (100% fibre dyed) and their fabrics are manufactured using modern technology to ensure a long life for products used in the correct conditions.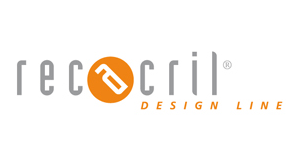 RECACRIL TECHNICAL SPECIFICATIONS
Fabric Makeup
Weaving
100 % Fibre-Dyed Acrylic Yarn
Covering
Fluorocarbon Resin
Standard Ball Length
60 m
Ball Widths
120 – 150 cm
Fabric Weight
305 gr/m²
Limited Guarantee Period
5 years
Features
Test Result
UV Resistance
1.500 + hours
Friction
40.000 abrasions
Hydrostatics
40 cm
Puncture Resistance
17 kg
Weft     —  Warp
Tear Resistance
6,6 kg       4,4 kg
Tensile Strength
166 kg       71 kg
Shrinkage
% 0,1        % 0
Stretching
% 0           % 0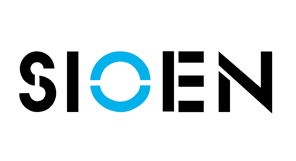 The Sioen blockout fabric dimming system insulates against light, noise and heat when closed. Formed of end plates, it features fire retardation, water resistance and light filtering. It is guaranteed against discolouring and tearing. The weight of the PVC-based fabric is 850gr / m2. The fabric is produced in cream, white and grey as standard. It varies as plain or three-colour designs. Guaranteed for 5 years. A product originating in Belgium, it is produced to European standards at an integrated facility.
B8118/1622
100%PES/1100dtex
Weight
850g/m²
DIN EN ISO 2286/2 1998
Charactaristics
ABUV / SOP
Varnish
1/1
Surface
Reflective
Tensile Strength
Warp
2500 N/5cm
EN ISO 1421/1 1998
Weft
2300 N/5cm
EN ISO 1421/1 1998
Tear Resistence
Warp
250 N
DIN 53363 2003
Weft
250 N
DIN 53363 2003
Adhesion
100N/5cm
EN ISO 2411 2000
Heat Resistance
-30/+70°C
DIN EN 1876/2 1998
Light Sensitivity
7-8
ISO 105 B02 1988
Fire Resistance
M2
NF P 92 507 2004