Pergola Awning Systems
---
With a high-endurance aluminium frame suitable for all weather conditions and a number of notable features, Rainless Pergola Awning Systems provide you with a different experience.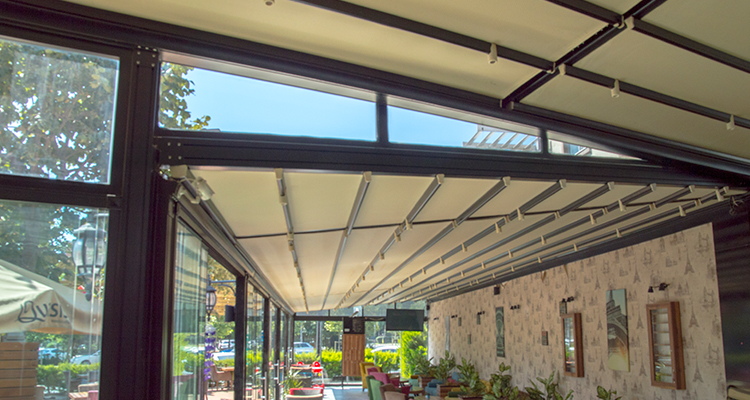 Enduring Climate Conditions
With flawless fabrics and high technology PVC constructions, Pergola Awning Systems withstand all kinds of weather conditions.
Rustproof
Specially created for Awning Systems, Inox sheets, screws and bolts are rustproof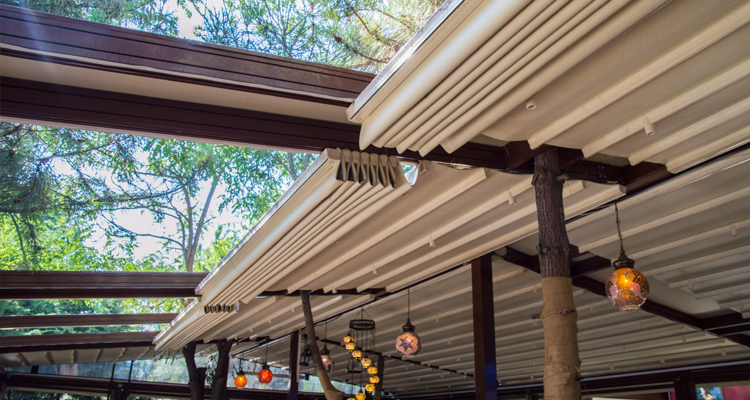 Enduring
Materials used in the preparation of awning systems can endure winds of 90kmph and 30cm of snow.
Endures against wind
Endures against snow accumulation
Endures against high temperatures
Technical Specifications
---
Painted with electrostatic powder paint made with high durability aluminium alloy.
Weather resistant, waterproof surface material made of advanced PVC blocks (850gr/m2), and flame-retardant blockout fabric is used in the ceiling covering.
Supports with dimensions 120 x 80 are used
All connection bolts, screws and nuts used in the system are rustproof INOX.
The system is supported with a remote controlled Somfy motor
Endures winds of 90km/hr and an average snow depth of 30cm.
Uses a 150x70cm rail system.
Uses a specially created German timing belt system.
Uses special aesthetic aluminium water carrying drains for rain.
Supported by an Italian pulley system.
Uses LED spotlights which are gradually brightened and dimmed with a remote control.
Guaranteed for 5 years.
MK – Pergolas Systems