Upright Awning Systems
---
Upright Awning Systems protect against wind without blocking your venue's view, thanks to transparent mica sheets.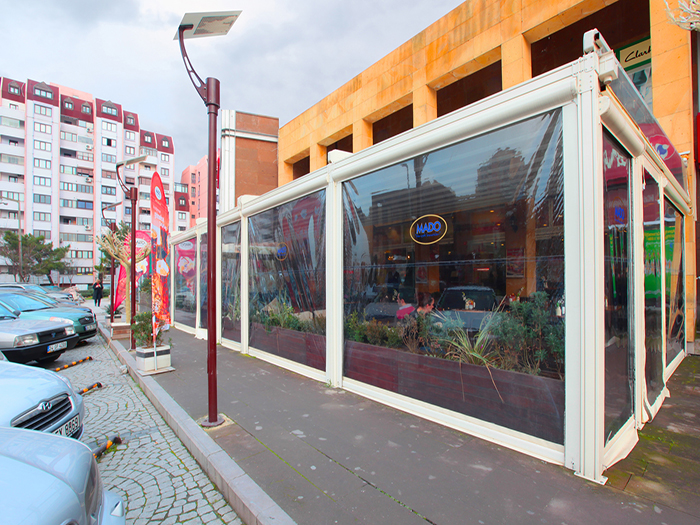 Never Disrupts The View
Thanks to their special transparent mica construction, Upright Awning Systems never block the view and allow for flawless vision.
Windproof
Thanks to their advanced special construction, Upright Awning Systems are windproof, and allow for easy use in summer or winter.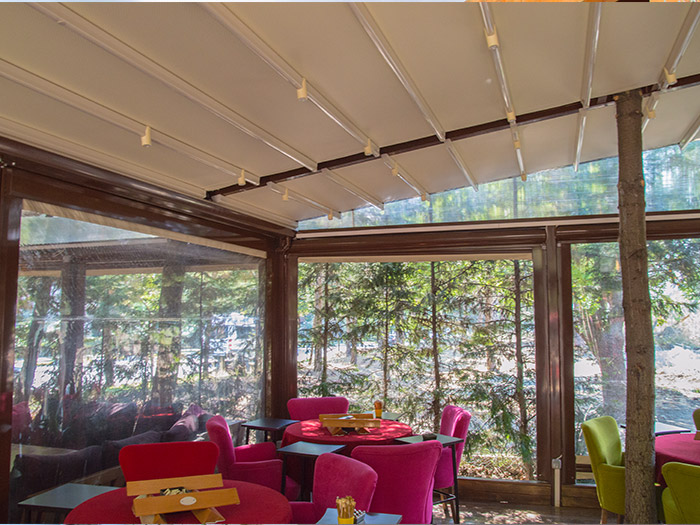 Technical Specifications
---
The Upright Casket System is made of special high endurance aluminium alloy.
Transparent mica protects from wind without blocking the view
Manual or motorised options are available.
Painted with electrostatic powder paint.
Injection moulded aluminium parts are used in the system.
Can be applied as a single piece up to 4.5m width.
All connecting screws, nuts and bolts used in the system are Rustproof INOX.
Able to fit openings of 200-250-300cm.